Oppose Cuts to the Diversity in Medicine Program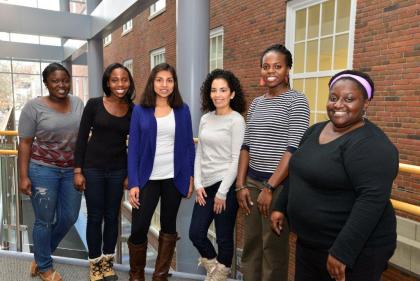 ​​​​​​New York faces a big physician diversity gap: underrepresented minorities (Black/African Americans and Hispanic/Latinos) make up approximately 31% of the population but only 12% of the state's physician workforce. A lack of diversity leads to worse health outcomes for NY's diverse residents. But this problem won't fix itself, as barriers prevent many individuals from underrepresented backgrounds who are interested in becoming doctors from pursuing their dreams.
AMSNY's diversity programs create opportunities for those students: 95% of students in AMSNY post-collegiate programs have entered New York state medical schools, and of those, more than 85% have gone on to become doctors. However, these programs are currently threatened by severe cuts proposed in the state budget.
The New York State Executive Budget for fiscal year 2019 includes a 20% cut to diversity in medicine pipeline programs. This comes on top of a 22.5% cut in fiscal year 2018. A 20% cut would mean that one in five of future AMSNY students from underrepresented backgrounds would not have an opportunity to become a doctor and improve healthcare. Tell New York State Legislators to oppose cuts to the Diversity in Medicine Program!
First, Enter Your Zip Code