Support NYFIRST
Tell Your State Lawmakers to Support Efforts to Recruit and Retain Top Biomedical Researchers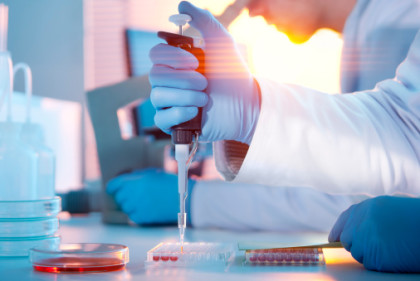 NY FIRST is an initiative to support the development of 50 bioscience research laboratories throughout the state which would be funded through Governor Cuomo's $650 million Life Science Initiative.
To support these enterprises, the Associated Medical Schools of New York is requesting $50 million from the State; the medical schools in return will match two dollars for every dollar the State invests—thus making it a $150 million initiative. These funds will be expended over four years and will support the laboratories of star researchers – world-class talent with proven records of scientific accomplishment and a demonstrated history of entrepreneurship and obtaining grant and other external funding.
The funds will be used primarily to renovate laboratories, purchase equipment and supplies, and support the scientists, postdocs and ancillary staff that are needed to develop and maintain a growing, thriving laboratory. Each laboratory functionally operates as a small, and sometimes not so small, business within the medical schools' infrastructures, employing approximately 10 highly skilled researchers and support staff. NYFIRST will help grow the bioscience economy across the state by increasing jobs, spurring scientific innovation and improving the health of New Yorkers.
Tell your lawmakers to support NYFIRST in the SFY 2017-2018 Budget today!
First, Enter Your Zip Code