Support Diversity in Medicine programs
Tell Your Lawmakers to Support and Expand the Diversity in Medicine Programs in New York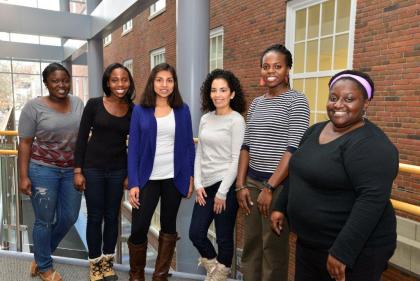 Diversity is a critically important component of equitable health care, particularly as New York engages many more residents in its health care system.
AMSNY supports seven programs under the Diversity in Medicine umbrella including the tour post-baccalaureate programs help to prepare students from typically underrepresented backgrounds for medical school, a high school program, a program for juniors and seniors at CCNY and an academic learning center at the CUNY College of Medicine
These programs are highly successful, even through sustained cuts since 2008, and are now currently threatened again. Governor Cuomo's Executive Budget recommended pooling the Diversity in Medicine Program with other workforce programs and cutting funding even further. These changes would be devastating to the program.
Further, AMSNY is seeking to expand the Diversity in Medicine Program by creating a scholarship for medical school tuition for those students who have participated in one of the post-bacc programs. This scholarship would fill the gap in previous programs by providing funding for students from typically underrepresented backgrounds to cover medical and dental school costs via a new Health Care Scholarship program.
AMSNY is asking for funding at SFY 2016-2017 levels ($1.6 million) plus the restoration of the $400,000 in funds cut since 2008. We are also asking for $400,000 to start the Diversity in Medicine Scholarship program. Both New York State legislative houses have included a line-item appropriation for the program at its current funding level, but only the Assembly included any additional funds. We need your help in urging both houses and the Governor to support full funding and an expansion of this important program.
First, Enter Your Zip Code